Oil Collection And Management
Used Lube Oil / Black Diesel
C.S.T 380 / CST 180 / R.P.O
AL FALAH PETROLEUM L.L.C  is a company committed to the cause of environment protection providing scientific and sustainable means and methods using appropriate and cost-effective technology for removal and recycling of oil waste at source to the delight of the customers.
AL FALAH PETROLEUM L.L.C committed to preserve and conserve the planet earth to make it a more livable place for the present and future generations of all living beings.
AL FALAH PETROLEUM L.L.C Company today is benchmarks for the best practices and procedures which are cost effective and technologically feasible all over the United Arab Emirates. The Operations at Al Falah Petroleum are managed by a group of committed professionals drawn from different disciplines. We undertake, repair and complete de slopping of ships at the location of the customer's choice all over the United Arab Emirates eliminating the need for any third party intervention in areas like transport, process and dispose of the sludge helping to cut the costs offering specific client packages to ensure economy and conforming to the highest international standards of environment safety. We also collect used lube oils from almost all establishments in UAE and recycle the same to have a safe and free environment without pollution.
Lubricants And Grease Trading

100%

Diesel Trading

95%

Wholesale Of Vehicles Fuel Distribution

95%

All Kinds of Petroleum Products Transportation

100%

Used Lubricants Collection Services

90%

Bilge Disposal

90%

Sludge Disposal

90%

Slop Disposal

90%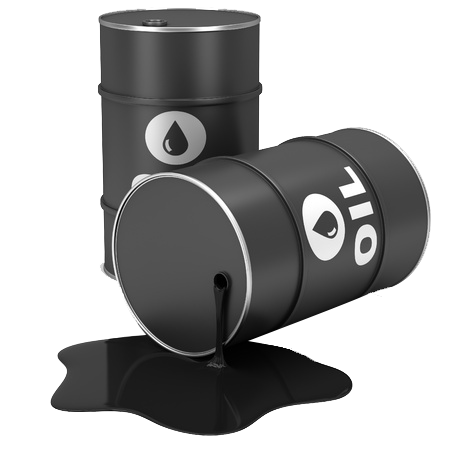 USED OIL COLLECTION
AL FALAH PETROLEUM L.L.C collects millions of gallons of used Lube  oil through the use of vacuum route collection trucks, tankers and railcars. No customer is too big or too small. Our collection team is focused on providing the industry's best and friendliest customer service. We are not a drop off site however; we will pick up small quantities from residents and farms. Scheduled and unscheduled pickup service is consistently provided to meet our customers' needs. Our drivers go to great lengths to maintain the cleanliness of AL FALAH PETROLEUM LLC  equipment and facilities, as well those of the customers they serve.
65 Pick up and Tankers of 3.5 tons capacity each.
13 Tankers of  13000 gallons capacity.
7 Tankers of 5000 gallons capacity.
Base Oils
R.C Oil
Used Lube Oils
Black Diesel
Automotive Waste Oils
R. P.O
Furnace Oils
Residue
Solvent Oils
Kerosene
Medium and Light Fuel Oils
Heavy Fuel Oils
Turbine Oils
Oil In Any Form Can Have An Effect On Our Environment
Al Falah Petroleum protection company who are specialized in removing/recycling oily waste from supertankers to normal garages with all the necessary permits from the Ajman and Sharjah Government / Environment Departments -Ajman & Sharjah for Collection/ transportation and safe disposal of oily wastes. To maintain our position of leadership over the years, we strive to be on the forefront of quality service in waste collection, transfer station management, recycling collection, waste processing and waste transport. Waste oils, oily water, oil sludge from lagoons and used emulsions are posing disposal problems for the industry. Treating them using centrifugal technology is an economical and resource-conserving solution. With Us, Oil as your collaborative partner you can feel secure in the knowledge that your contaminated oil and water is being disposed of by professionals. We are the leading company in the nation when it comes to the collection, storage and treatment of slops and engine room sludge. Number one choice for the disposal of slops and other oily waste. We provide a first class service in all areas, from collection to treatment. Our commitment to providing honest, friendly, and knowledgeable service makes us the best.
About Waste Management Important Note
How The Waste Management Can Be Used?
As the Earth's population is growing, technologies do not stop evolving and developing. The human being needs more to consume, more to reach, more to earn each year. That sounds good for a man, but not for the nature. With the bigger amount of produced goods, there is a bigger mass of waste, which has to be somehow disposed. The waste management system is evolving every day. Thus, huge landfills are formed; the wastes are being incinerated, recycled and so forth. However, that fits only for the solid dry land, while the oceans and seas are polluted too. Every day waters of the Earth are spoiled by oil on a daily basis from oil spills, routine shipping, run-offs and dumping. Some say that the oil pollution, particularly spills, are the most dangerous among other kinds of wastes, let us discover why.
OIL SpillS Harm?
Oil spills make up 12% of all oil that enter the seas and oceans. Hard to imagine the scope of the single oil spill problem. After 10 minutes one ton of oil is spilled into the water, the oil spot reaches huge diameter and gets 10 mm thick. With the passage of time, the spot gets thinner to less than 1 mm, as it becomes more and more vast. Spills are catastrophic to local marine wildlife such as fish, birds and sea otters. To make a single bird clear after being stained by oil spills, it will take two people, 45 minutes and more than one thousand liters of pure flowing water. Sometimes at a time there may occur an oil spill more than one ton. For example, oil spill from a huge tanker makes up a severe problem because there is such a huge quantity of oil being split into one place. Can you imagine the size of the problem now
Why we cannot dispose hazardous waste as normal waste?
With the reference to hazardous waste disposal first thing to understand is- what is Hazardous material? – Any material or substance or mixture of substances have properties, capable to produce adverse effects to the health and safety of the human or environment can be identified as hazardous material. Hazardous waste (especially hydrocarbons) is a huge threat to the mankind and environment. When such type of waste is dumped directly to soil/water without properly treating, this can pose potential hazard to environment and creatures.
We used the facilities of Alfalah to recycle used motor oil since 2010.  We are exceptionally pleased with the cost savings and the way these unit helps us dispose of waste oil in a positive and responsible way Oil Tech
I am just writing a few lines to show my appreciation for a job well done by Al Falah Petroleum. We endorse the kindness & skill of their service.  We would be happy to show off our system to anyone who is interested in our experience with this Group, and we appreciate the opportunity to show our support for them. Vision Lubricants
AL Falah Petroleum has proved that they are reliable and dedicated group, works well with the team and shown a good leadership . Based on our experience with Alfalah Petroleum Company, they offer a simple, convenient & unique process for the used oil. Al ghadban group
Al Falah Petroleum
 Tel.: +971 6 7489655 Mob.: +971 58 9700277 Mob.: +971 50 6304924 P.O.Box.: 6082. Ajman, U.A.E. Email.: Info@maasgroups.com